EXPERIENCE. INNOVATION. QUALITY. RELIABILITY. TRUST.
With over 30 years experience, we are proud to be a market leader in the precast concrete industry.
Our long standing reputation has been built on experience, reliability, customer service and support.
We are committed to manufacturing quality precast concrete solutions that satisfy all customer requirements and exceed expectations.
We value our customer needs and respond to them.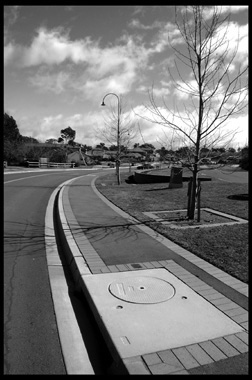 Our Mission
Achieve and maintain the highest Australian Standard in all operations of the business by adhering to our vision of excellence in all that we do.
Assess our customer's needs and respond to them
Constantly improve the quality of our products and services
Be an open and accessible company
Ensure workplace safety
Our Team
Our extensive experience and skills give us a unique identity within our industry.

We boast a team of staff who are rigorously trained through our  documented training procedures.
We Supply
Federal, State and Local Governments

Construction & Building Developers

Civil Contractors

Project Managers & Engineers

Water Infrastructure Divisions

Plumbers & Drainers

Landscapers

Architects
Artists
Testimonial
Premier Precast have provided excellent service in the casting of bespoke and unusual artwork items for our practice for more than 10 years. Wellspring Environmental Arts & Design often uses concrete in innovative ways as features, signage elements or seating. Garry Thorley has always been very helpful and collaborative in working with us to cast unique forms, sometimes with multiple colours, inlays and special aggregates. With his expertise, professionalism and problem solving abilities we have created solutions to turn our designs into reality.
Wellspring is pleased to highly recommend Premier Precast as the firm to turn to for quality cast concrete items.
Phil Nizette and Jennifer Jones
Wellspring Environmental Arts & Design